256% achieved for SEEKER series funding goal on Kickstarter
California, February 18th – One month after the announcement of the SEEKER smart cycling camera series in Kickstarter, the SEEKER team from apeman proudly shared that their campaign has been widely successful and that the results are beyond their expectations. The campaign reached 100% of its targeted goal in just 7 hours and ended successfully with a whooping 256%.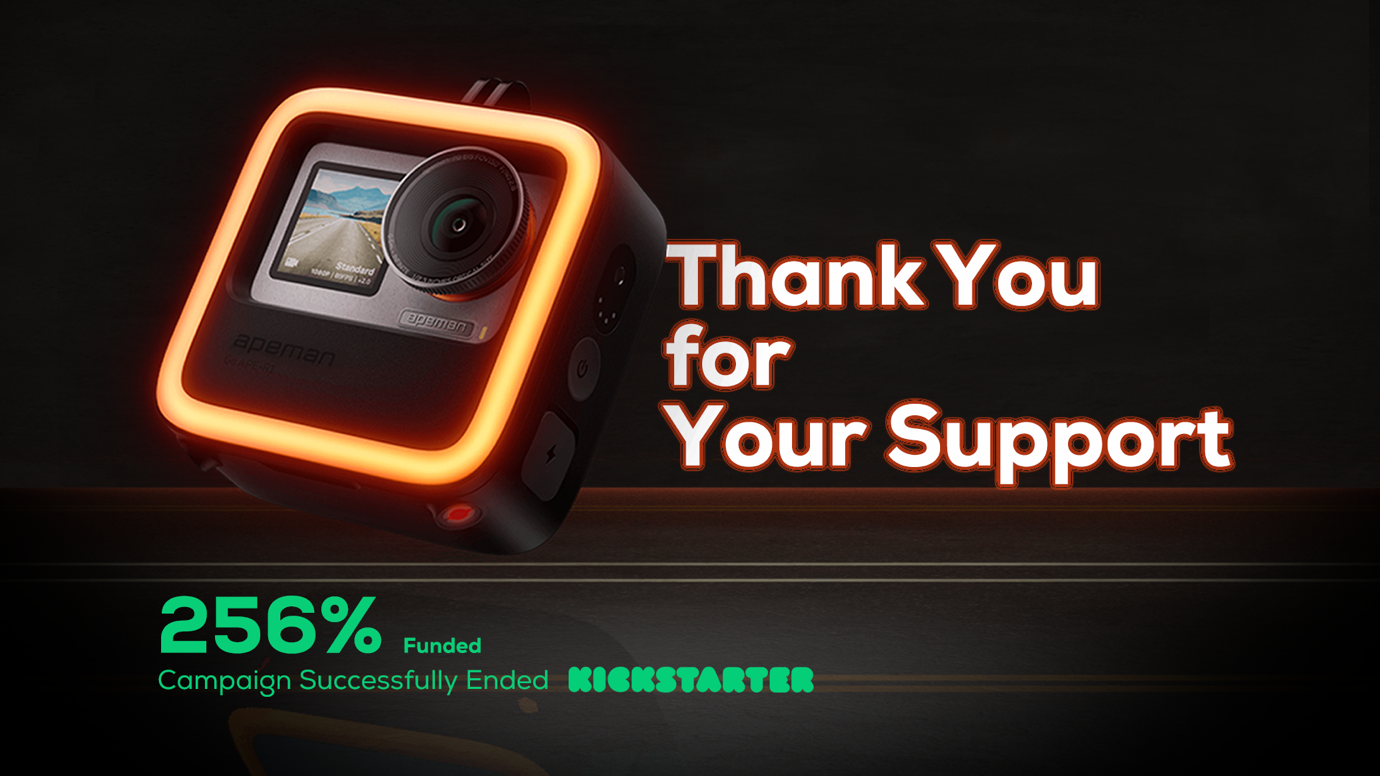 The SEEKER series product line-up was first unveiled to the press and media during CES PEPCOM 2022, Las Vegas just earlier this year. With the flagship of the SEEKER series – SEEKER R1 (will now be referred as R1), garnering the most attention from the media and the public.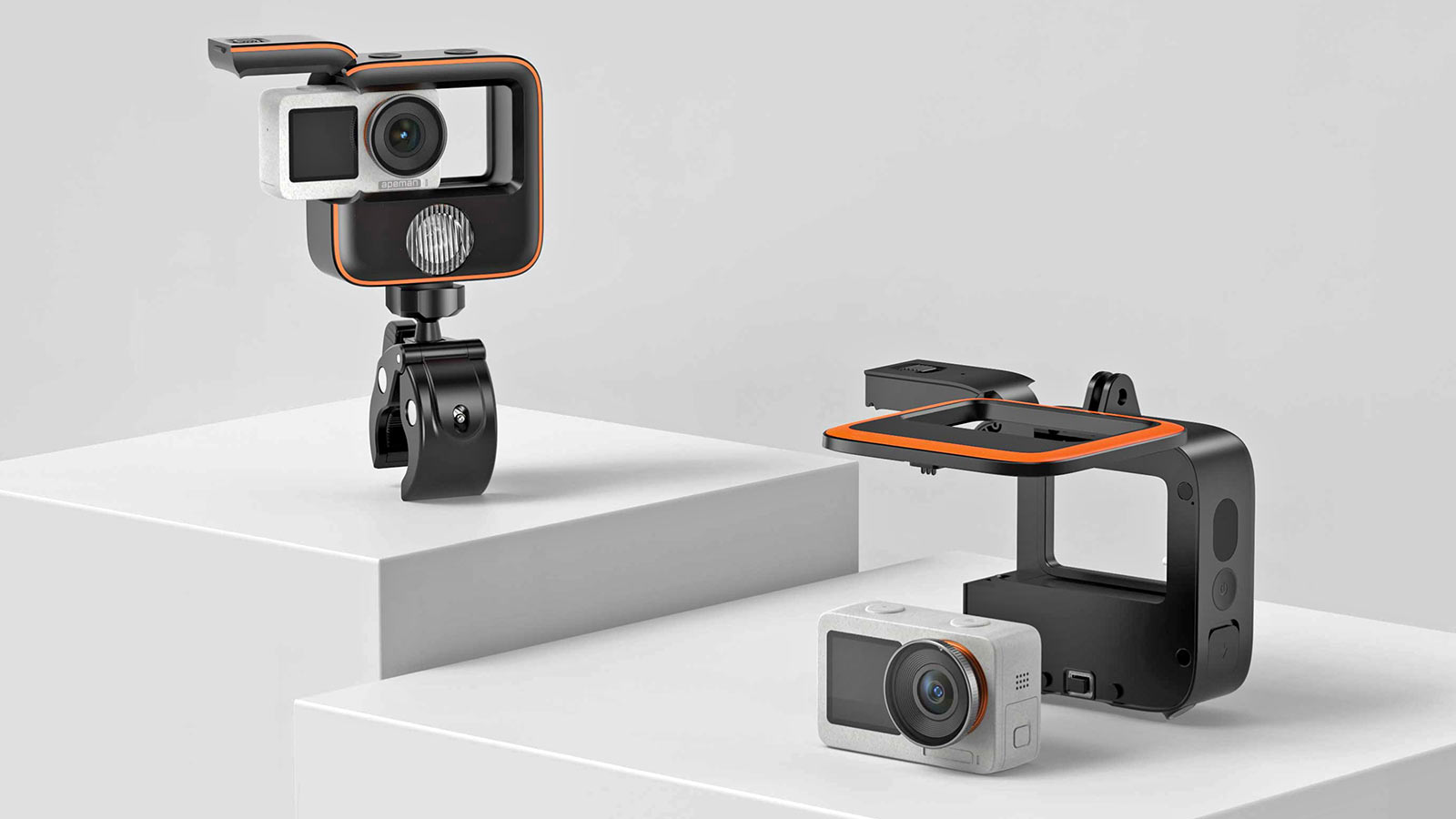 "Cyclists often uses GoPros as their helmet-based dash cams, but apeman's new camera (SEEKER R1) takes safety to another level with a system that includes several useful features, including an electronic rearview mirror. […] but perhaps the neatest two features of the SEEKER R1 are its Anti-Collision Laser Bike Lane and ability to give you a rearview mirror for occasional checks behind you." – Mark Wilson, TechRadar (read full article here)
Many of the campaign backers were cited to be very interested in the R1's Digital Rearview Mirror functionality and the SEEKER Smart Tail Light (+ Anti-Collision Laser Bike Lane) capabilities based on the team's latest Backer Survey with safety being the main priority as their reason to back the project.
"You've got a built-in light sensor which, according to apeman, automatically detects the ambient environment lighting and will automatically turn on in the dark or shaded areas. The sensor can also detect when you're slowing down. […] R1 also includes an anti-collision laser bike lane. It will enter 'warning mode' and begin flashing, signaling other motorists around you that you are slowing down, minimizing rear-end accidental collisions." – Anna Marie Hughes, road.cc (read full article here)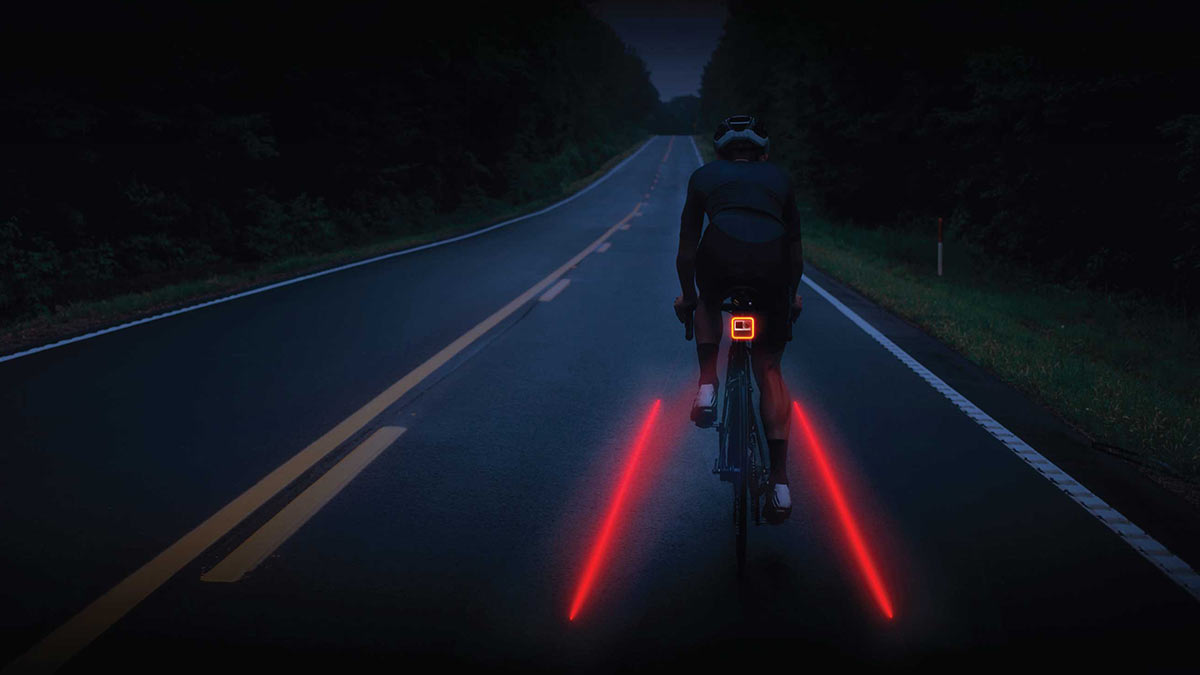 "The integrated smart taillight/brake light automatically shifts from solid to a flashing red to signal to those behind you when you start to slow down. And the laser projects out a virtual bike lane to remind other road users to pass safely."
- Cory Benson, BikeRumor! (read full article here)
The SEEKER team mentioned that majority of their backers are daily commuters, fitness and recreational cyclists who are looking to enhance their road safety with the SEEKER series. While other avid cyclist backers stated that they are looking to upgrade their current set-up instead. The backers' names are redacted for privacy reasons.
"A perfect way to improve visibility and safety on my evening commutes." - Backer A
"Was looking for a reliable rear view camera instead of a mirror." - Backer B
"Replaces a similar wired system I put together myself using [Brand X] camera 10 years ago." – Backer C
Roben, the Product Manager of apeman recently stated that the product is currently at its final testing stages and will be heading towards full production soon. The team behind the SEEKER series is expressed their gratitude via their social media platforms and is very excited for their backers to receive their SEEKER units soon.